Members
Janet Campbell, M.S.
Lab Manger/Research Associate 2016-present
Clinical Trial Coordinator 2017-present
Currently Janet is the Lab Manger/Research Associate in Dr. Amelia Gallitano's laboratory. Janet is also the research coordinator for our clinical trial which is investigating a rapid and cost effective diagnostic test for psychosis stemming from Dr. Gallitano's research. She is excited to be returning to this high paced environment which examines complex research questions surrounding neuropsychiatric illness such as schizophrenia after spending several years in industry. She earned her master's degree in zoology at Washington State University, Pullman by studying aggression and looking at the detrimental behavioral effects stemming from the domestication process in salmonids. Janet received her bachelor's degree in molecular, cellular and developmental biology along with a minor in psychology at California State University, Fresno. She has two children and enjoys hiking, camping and bike riding.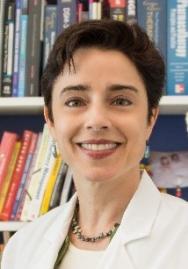 Amelia Gallitano, M.D., Ph.D.
PI
Amelia Gallitano, M.D., Ph.D., has been intrigued by the neurobiological processes that influence mood and behavior since she was in high school. She is now a tenured Professor in the Departments of Basic Medical Sciences and Psychiatry at the University of Arizona College of Medicine-Phoenix. She is a board certified psychiatrist, and holds adjunct positions in Neuroscience at Arizona State University and the Translational Genomics Research Institute (TGen).  Dr. Gallitano received her M.D., and Ph.D. in Neuroscience, from the University of Pennsylvania, and completed a Psychiatry Residency at Columbia University and the New York State Psychiatric Institute. She conducted Postdoctoral Fellowship research at Washington University School of Medicine in Saint Louis in the laboratory of Jeffrey Milbrandt, M.D., Ph.D., where she was also an Instructor in the Department of Psychiatry. In 2007, she moved to Arizona to join the new University of Arizona College of Medicine – Phoenix. Her research investigates the hypothesis that immediate early genes mediate the interaction of environmental stress and genetic predisposition, to influence the development of psychiatric illnesses such as schizophrenia and mood disorders.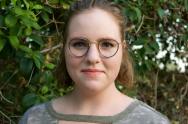 Annika Ozols
Research Techician 2020- Present
Undergraduate Volunteer 2018- 2020
Annika Ozols is a Barrett Honors College student pursuing her Bachelors of Science in Medical Studies. Upon graduation, she plans to attend Medical School in hopes of becoming a surgeon with a specialty in trauma surgery or perhaps neurosurgery. Annika also teaches general biology lab at the ASU downtown campus.  When she isn't studying or trying to convince someone to listen to her talk about anything science related, Annika enjoys playing the violin, English literature, and poetry.